Bowflex® Preacher Curl Attachment
SKU: 001-3381
Model Number: FA063
Bowflex® Preacher Curl Attachment
Gym quality preacher curls to build stronger, bigger, biceps. Attaches easily into the leg developer socket of your Bowflex Xtreme® home gym. Custom pulley design. Custom-made curl bar for easy gripping and comfort. Foam armrest.
Product Rating
Related Products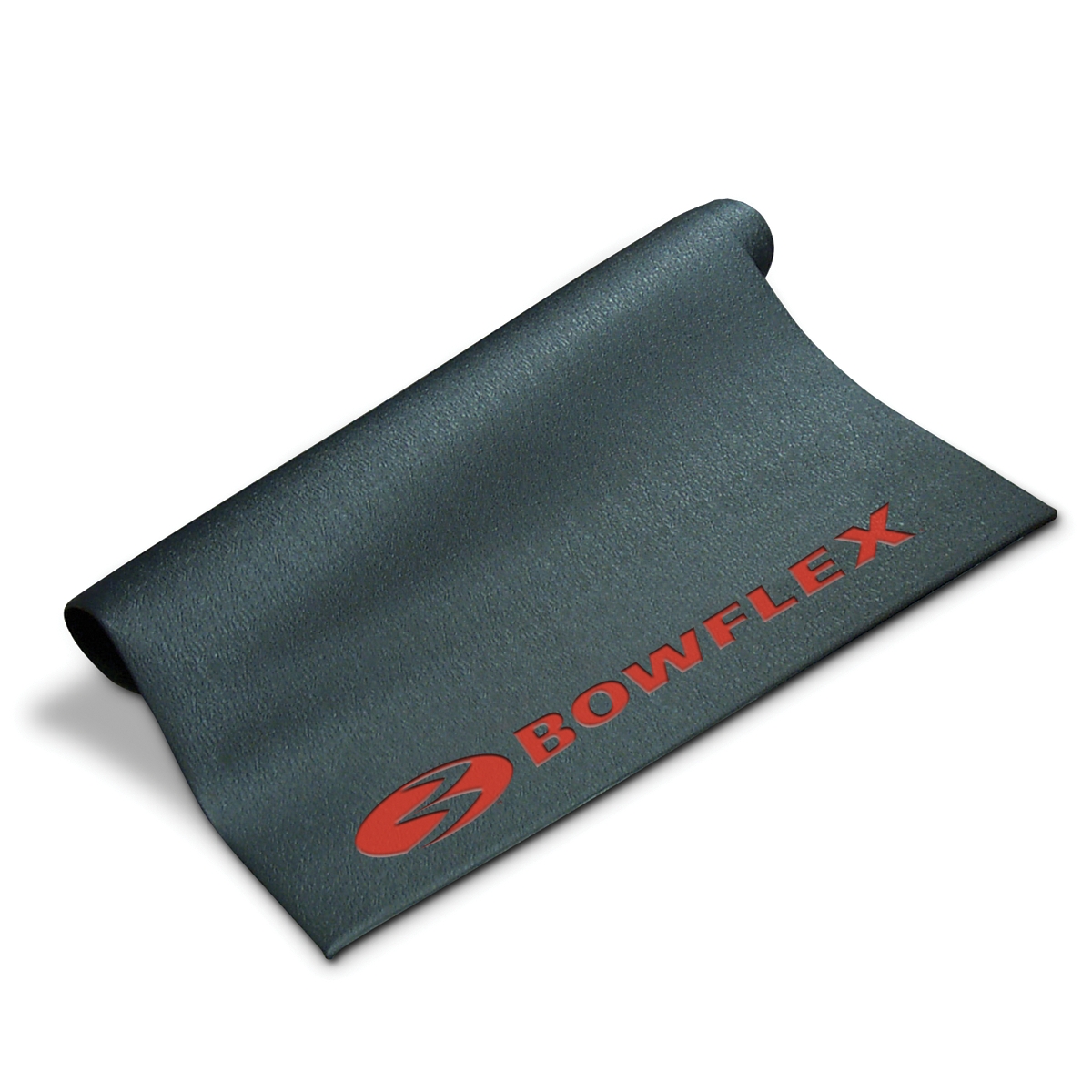 Bowflex Xtreme® Mat
$99.00
Shipping Information for Bowflex® Preacher Curl Attachment
Shipping Charges Per Address
Ship To
Shipping Charge
Leaves Warehouse In
Standard Delivery
Contiguous US
$24.99
2-10 business days*
Hawaii/Alaska
$62.99
2-10 business days*
Standard Delivery
Ground delivery is standard for this item. Orders shipped via standard delivery usually arrive within 7 business days after shipment.*
General Shipping Information
Items ordered together might not ship at the same time; your credit card or account will be billed only for what is shipped. Delivery for some items may only be available within the 48 contiguous United States. Delivery is not available to P.O. Boxes, APO/FPO addresses, U.S. territories or international destinations. Inclement weather may cause unforeseen delays in shipping.
All shipping & handling charges are subject to change without notice.
If you have any questions about delivery in your area or need advice regarding assembly of a product, please call our Customer Service department at (800) 605-3369.
Great workout (3)
Physically challenging (3)
Reviewer Profile:
Health conscious (3), Into fitness (3)
Fun
Great Workout
Physically Challenging
Comments about Bowflex Preacher Curl Attachment:
I have owned a Bowflex for a while and needed something to get a great pump for my arms. This preacher curl attachment does just that. I feel that it really gives me that burn in just the right spot. Can't say enough about how easy it is on the joints!
Comment on this review
Comments about Bowflex Preacher Curl Attachment:
preacher curls are a must for killer arm workouts and this one works well. try different seat and pad heights untill you find your comfort zone. I am as pleased with this attachment as I am my extreme 2.
Comment on this review
Comments about Bowflex Preacher Curl Attachment:
The product does what it says. It is a preacher curl attachment that can be used with your bowflex. The biggest problem is that there is not a quick way to switch from exercise to exercise while using this attachment. I recommend this product for people who are looking to work their arms specifically during a workout.
Comment on this review
Great Workout
Physically Challenging
Solid well built
Comments about Bowflex Preacher Curl Attachment:
Does a good job letting me do Preacher curls on my Bowflex Extreme SE. It's solid and well built, just like the main exercise machine.

It's a little awkward to store in the room when not in the machine (it has to removed to do many exercises or leg workout). Would've been better for the price if it included a 2nd seat for quicker exercise swaps.
Comment on this review
Do you have questions about this product?
Get answers from real customers and in-house experts with AnswerBox.
23 Questions | 23 Answers
Displaying questions 1-10
Previous | Next »
Q:

Does the Bowflex Preacher Curl Attachment fit the Bowflex XTreme XTLU?

Asked on 5/9/2016 by Marquis from Atlanta, GA

1 answer

A:

If you have the Xtreme XTLU, then yes, the Preacher Curl Attachment will fit.

Answered on 5/11/2016 by Bowflex

Q:

Will this preacher curl attachment fit into the SelectTech 5.1 Series Bench?

Asked on 2/25/2016 by Chris from NJ

1 answer

A:

Hello Chris. No, the Bowflex Preacher Curl Attachment is compatible only with the Bowflex Xtreme series of power rod home gyms. It cannot be attached to any of the Bowflex SelectTech benches, including the 5.1 bench.

Answered on 2/26/2016 by Bowflex from Nautilus Customer Care

Q:

Will this product work with the bowflex bench 5.1? I have a bowflex revolution FT.

Asked on 2/14/2016 by Robert G

1 answer

A:

No, the Bowflex Preacher Curl Attachment is compatible only with the Xtreme series of Bowflex power rod home gyms. It cannot be attached to any other piece of equipment.

Answered on 2/17/2016 by Bowflex from Nautilus Customer Care

Q:

is the instructional manual pdf available for download?

Asked on 2/3/2016 by KD

1 answer

A:

While the manual for the Preacher Curl attachment isn't currently available online, we do have it available in PDF format that we can email it to you. Please call our Customer Care department at 1-800-605-3369 for further assistance. Our call center hours of operation are 6 am - 5 pm M-F, Pacific Time.

Answered on 2/8/2016 by Bowflex from Nautilus Customer Care

Q:

I would like to ship this attachment to Australia. Can you advise the shipping weight and packaged dimensions so i can work out the cost please?

Asked on 10/15/2015 by Iain from Victoria, Australia

1 answer

A:

The dimensions are as follows: 24.5L x 14W x 7H and 25.6 pounds.

Answered on 10/16/2015 by Anonymous

Q:

will the bowflex preacher curl attachment work with PR3000

Asked on 9/12/2015 by BAD

1 answer

A:

The Preacher Curl only works with the Bowflex Xtreme® home gym.

Answered on 9/16/2015 by Anonymous

Q:

Is this curl attachment compatible with the original Bowflex Xtreme?

Asked on 7/3/2015 by Drew from menifee, ca

1 answer

A:

Yes it works with the Bowflex Xtreme Home Gym.

Answered on 7/7/2015 by Anonymous

Q:

Is the Preacher Curl Attachment in stock now. If not when will it be?

Asked on 6/24/2015 by Dan from SLC, Ut

1 answer

Q:

i have the bowflex xceed i would like to add a preacher curl option to my workouts the one shown available and advertised for the xtreme model is said to fit the xceed but it doesn't seem like it would fit is there certain brackets needed toallow it to fit that aren't shown in the advertisement

Asked on 6/17/2015 by joe from mass

1 answer

A:

Hi Joe. The Bowflex Preacher Curl Attachment is designed to be used with both the Bowflex Xtreme series of home gyms.

Answered on 6/18/2015 by Bowflex from Nautilus Customer Care

Q:

Will this product attach to a Extreme 2 SE ?

Asked on 5/4/2015 by None from Dewey Az.

1 answer

A:

Yes, the Bowflex Preacher Curl Attachment is compatible with all of the Xtreme series of Bowflex home gyms, including the Bowflex Xtreme 2 SE.

Answered on 5/5/2015 by Shawna from Nautilus Customer Care
Displaying questions 1-10
Previous | Next »